Yeah, size matters sometimes. Whether you're looking to get the most bang for your buck, or for something you'll actually finish this time – it's good to know what you're getting into before choosing your next game. With
Playtime: ~60 Hours
The longest title of our highlights is also one of our favorites of the bunch. Well, actually it is probably just our favorite, period. Divinity: Original Sin was our 2014 game of the year. Featuring an incredibly engaging turn based combat system, a stellar soundtrack by the late Kirill Pokrovsky, and a huge world-saving quest, we definitely suggest that anyone with the time and interest give Original Sin a spin.
Deep systems for crafting, exploration, combat, and party-building, the game is feature rich in every way. At the same time, the game differs from some of its contemporaries by injecting a bit of whimsy into the game in a way that only Larian can – early in the game you will teleport into someone's bathroom, and you'll converse with a dog to try to solve the mystery of his owner's murder. The game is even better with a friend: you can play it completely in on-line cooperative mode. We are especially excited for the sequel releasing in full later this year!
Pillars of Eternity (60% off)

Playtime: ~40 Hours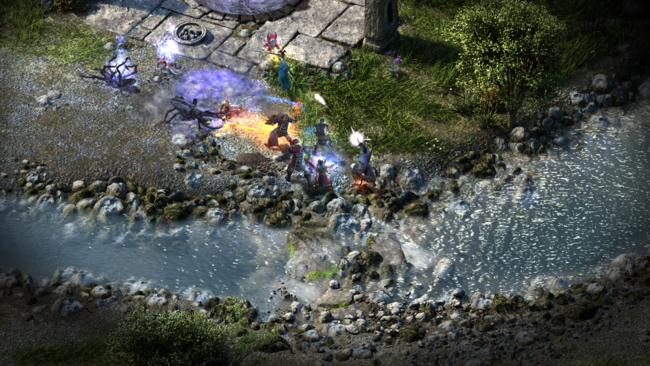 We've talked a lot about Pillars of Eternity. We think it's pretty good, great even! There's some new zeitgeist around Obsidian's kickstarter darling again as the game is set for a console release next month with Deadfire releasing at some point early next year. With their penchant for strong writing and one-of-a-kind characterization, Pillars of Eternity is definitely a title for someone looking to get lost inside a mammoth rpg world unlike most others.
It is one of the longer games on this …read more
Source:: GOG – Good Old Games