By Sharkster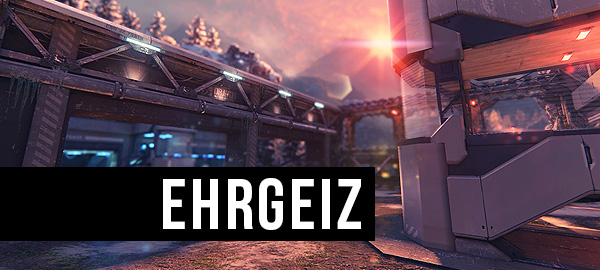 TOXIKK PATCH #015, GINGER BUILD GENERATION
GENERAL
PATCH #15 BRINGS YOUR V0.96 BUILD UP TO V0.97 GINGER
As we're approaching the full release, .97 is quite a big patch that brings many new features, a new vehicle map, plenty of critical fixes and polishing tweaks. Here's what we did in detail:
NEW FEATURES
FTR_01 – NEW VEHICLE MAP: EHRGEIZ
GET READY FOR SOME HEAVY BATTLE MECH ACTION: CC-Ehrgeiz was already announced a few months ago, but still required some optimzation and play testing. We already had lots of fun with its straight-forward "clash" layout. It features the Demon Battlemech and the Rhino APC. CC-Ehrgeiz rewards strategy and team spirit more than e.g. movement skills. Check it out and let us know how you like it. Screenshots of the map at http://toxikk.com/maps
FTR_02 – STEAM WORKSHOP ACCESS FROM MAP SELECTION MENU
You can now access community made workshop maps directly from within the game through the Steam browser. We added this feature to give custom made maps and content more visibility and to make the installation process easier.
FTR_03 – ADVANCED SCREENSHOT TOOL
MAKE SCREENSHOTS LIKE A PRO: Pressing F10 in Boot Camp (single-player) matches already took you to the screenshot mode, but we now heavily improved this tool. Here's a quick manual if you want to try it yourself:
[MOUSEWHEEL] Adjust Field of View (FOV)
[G] Enable Centered Object DOF Auto Focus
[H] Enable Centered Object DOF Auto Focus
[P] Toggle Pause
[R] Refresh current View/Scene to fix Distance Optimizations
[+] Increase Playback Speed
[-] Decrease Playback Speed
[F9] Save High Quality Screenshot in lossless BMP
[F12] Save Screenshot via Steam/JPG
When launched, the tool automatically sets the highest level of detail to the environment and objects. The DOF auto focus is simple to use, yet adds a lot of depth to your images, resembling the …read more