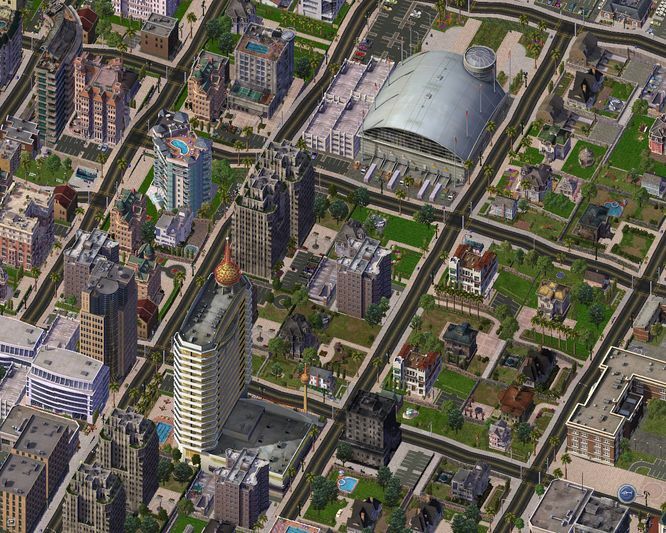 How to best enjoy this city-building masterpiece today.
As a virtual mayor of your sprawling city, you have to keep building and maintaining stuff if you don't want your cherished creation to wither away or lose its edge. Simtrolpolis, a community dedicated to city-builders, is doing much the same with SimCity 4 Deluxe Edition – tinkering away and making additions that keep the beloved classic relevant to this day.
The biggest mod out there is called Network Addon Mod, and it's an overhaul of the game's traffic network system, deemed essential by most fans. If you're interested in what it offers and how to use it, you will definitely want to listen to what these guys have to say.
Enjoy!
Introduction
Despite being released in 2003, SimCity 4 Deluxe Edition continues to offer an unmatched city-building and story-telling experience, while also being supported by an active game community. If you want, you can totally be a part of it!
Developed by the once venerated but now defunct game studio, Maxis, SimCity 4 has managed to withstand the test of time remarkably well, unlike many of its contemporaries.
Turning a good old game into something great
Not only has SimCity 4 survived, it has thrived with new creations offered daily by content-makers, and has even evolved with substantial player-developed modifications like the Network Addon Mod. Perhaps you've heard of NAM, but never tried it yourself. Or maybe you've never played SimCity 4 at all and wonder how a game from 2003 can still hold up. Read on to see just how one mod can add so much!
More than just fixes
The Network Addon Mod (NAM) is actually a collection of many addons, fixes and improvements to SimCity 4's transportation network system, pathfinding accuracy and performance – all made to work and play seamlessly together for a …read more
Source:: GOG – Good Old Games