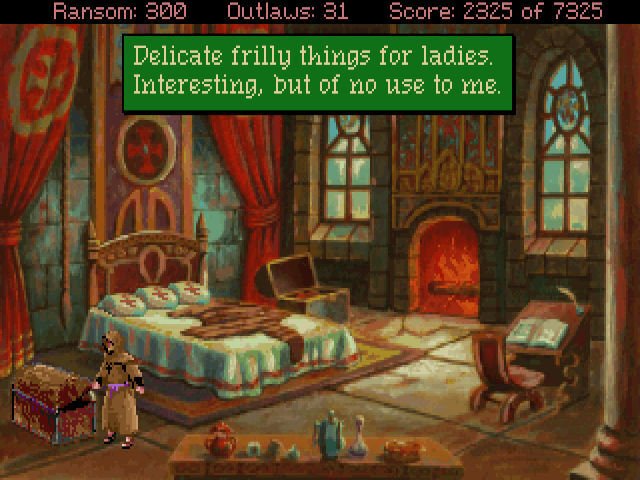 The story behind the myth of two beloved Sierra classics.
Back in the late '80s – early '90s when adventure games reigned supreme, Sierra On-Line was the ultimate household name. During the steady stream of Quest and Larry games that established their legacy, a couple of less-known but no less-loved titles came along: Conquests of Camelot and Conquests of the Longbow. Not unlike the mythical tales that inspired them, they both established themselves as classics that rigorously withstood the test of time, thanks to their meticulous craftsmanship and irresistible charm.
To celebrate their long-awaited arrival on GOG.com we've approached their creator, Christy Marx, for a chat on what made them so special to her and to so many adventure game fans. Our tale begins with the ordinary sound of a ringing telephone…
Tell us a little bit about yourself and how you came to design two adventure games that are still considered on par with the classics from this golden era.
Christy Marx: I began my writing career by writing for Marvel Comics (Conan, Red Sonja, my own series The Sisterhood of Steel), and for animation (Spider-Man and His Amazing Friends, G.I. Joe, Jem and the Holograms, and many others).
Late in 1988, a headhunter called our house looking for artists to work at Sierra On-Line. At the time, I was married to Peter Ledger, an Australian illustrator, painter, and comics artist. Somehow they'd gotten Peter's name and number. I think Sierra had a hard time finding artists that wanted to move into the obscure mountain town of Oakhurst where they were located. I've always been quick to jump on new opportunities and a chance to learn a new form of writing. I asked whether Sierra would be interested in a writer/artist team? They were very interested, especially when they …read more
Source:: GOG – Good Old Games