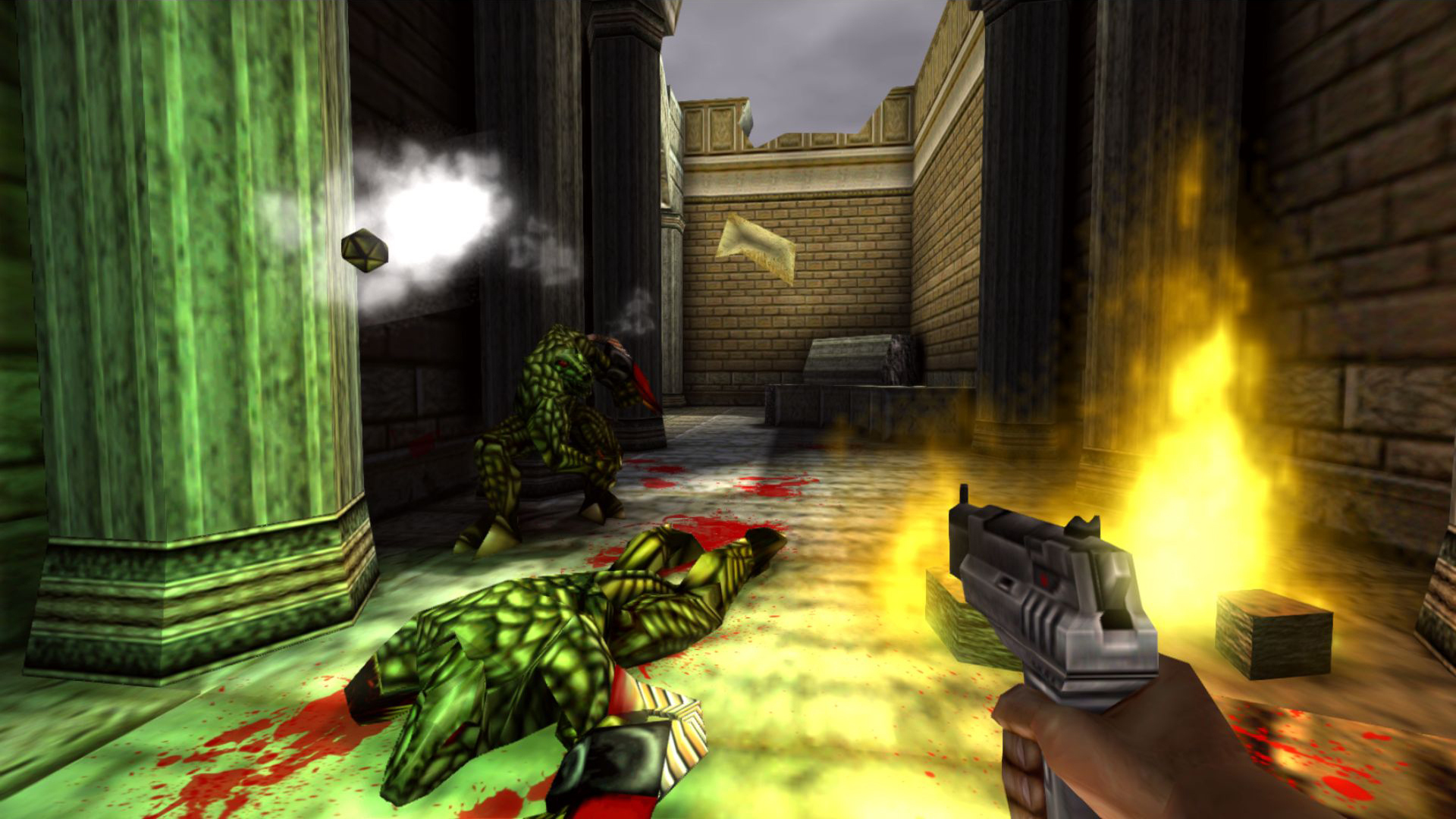 Exciting new stuff for Thimbleweed Park, Man O' War: Corsair, Vikings: Wolves of Midgard, and more!
It's a well known fact that after the summer shopping spree is over and what is described by psychologists as "Backlog Guilt" sets in, you are twice as eager to get gaming. But whether you're trying your loot for the first time or you're in the middle of your playthrough, extra content and fixes are always welcome. Here are some titles that got leveled up in the past couple of weeks, in case you missed them:
The latest update to the dinosaur-blasting shooter brings Dedicated Server support, as well as DirectX improvements and a few new multiplayer game modes, the InstaRok and New Raptor-Fest.
Through the Woods
This atmospheric horror adventure just became even more atmospheric, thanks to the completely re-recorded voiceovers for the main character, now provided by actress Malin Pettersen.
Expeditions: Viking
Quite a few changes and additions: A new "surprise round" feature to allow player positioning before the enemy turn when ambushed, full Danish localisation, three new campsite scenes in the Denmark campaign, new animations for Taunt and Dust abilities, a new generic support ability animation for when you're wielding a spear, and an animation for consumable utility items (ie. potions).
Death Road to Canada
Fixes and seasonal events galore! Canada Day and July 4th bring recruitable beavers, Uncle Sam, and Muscle Eagle, all of which have special lines and things to say upon death.
So what are you waiting for? Fire them up and check out all that cool stuff!
Source:: GOG – Good Old Games