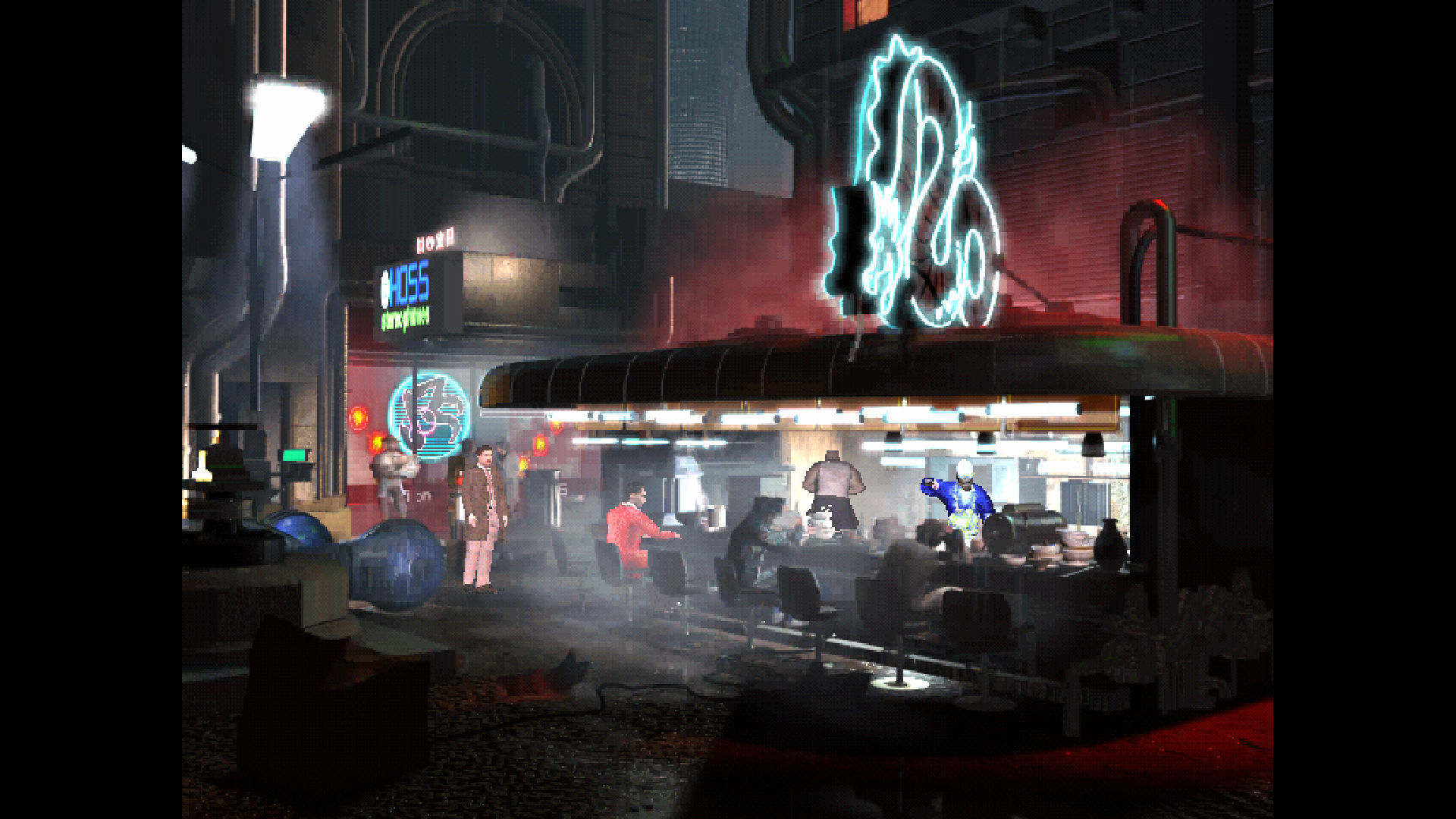 It remains one of the best adventure games of all time, yet due to the lack of a digital version, Blade Runner from Westwood Studios slowly faded into oblivion for years. Until now. Thanks to the hard work of devoted fans and GOG.COM, the game is making a big comeback on modern PCs.
Los Angeles. November, 2019
The original Blade Runner movie from 1982 is without a doubt an all-time sci-fi classic. It took director Ridley Scott over two years and a lot of trouble to make the film based on Philip K. Dick's novel "Do Androids Dream of Electric Sheep?". The final result was breathtaking. Syd Mead's futuristic design, a score composed by Vangelis, and performances from actors Harrison Ford, Sean Young, and Rutger Hauer all combined to make the film a timeless masterpiece.
Police detective Rick Deckard's hunt for android replicants posing as human beings was viewed by some as a sci-fi version of a noir crime story. But at the same time, the film's plot reflected contemporary concerns about the quick development of computers and artificial intelligence. For the rising number of video gamers, those same concerns were actually what made Blade Runner a symbol of the new digital era.
Memories! You're talking about memories!
The first Blade Runner game adaptation was released on the ZX Spectrum in 1985. It didn't get much attention, but as they say – the first pancake is always spoiled. The release of the film's director's cut in 1992 renewed people's interest in making a new, proper video game adaptation. By that time, the initiative even had legal representation – called the Blade Runner Partnership. One question remained, however – who would accept the challenge of adapting such a cult movie?
The Blade Runner Partnership approached a few companies, like Sierra and Electronic …read more
Source:: GOG – Good Old Games