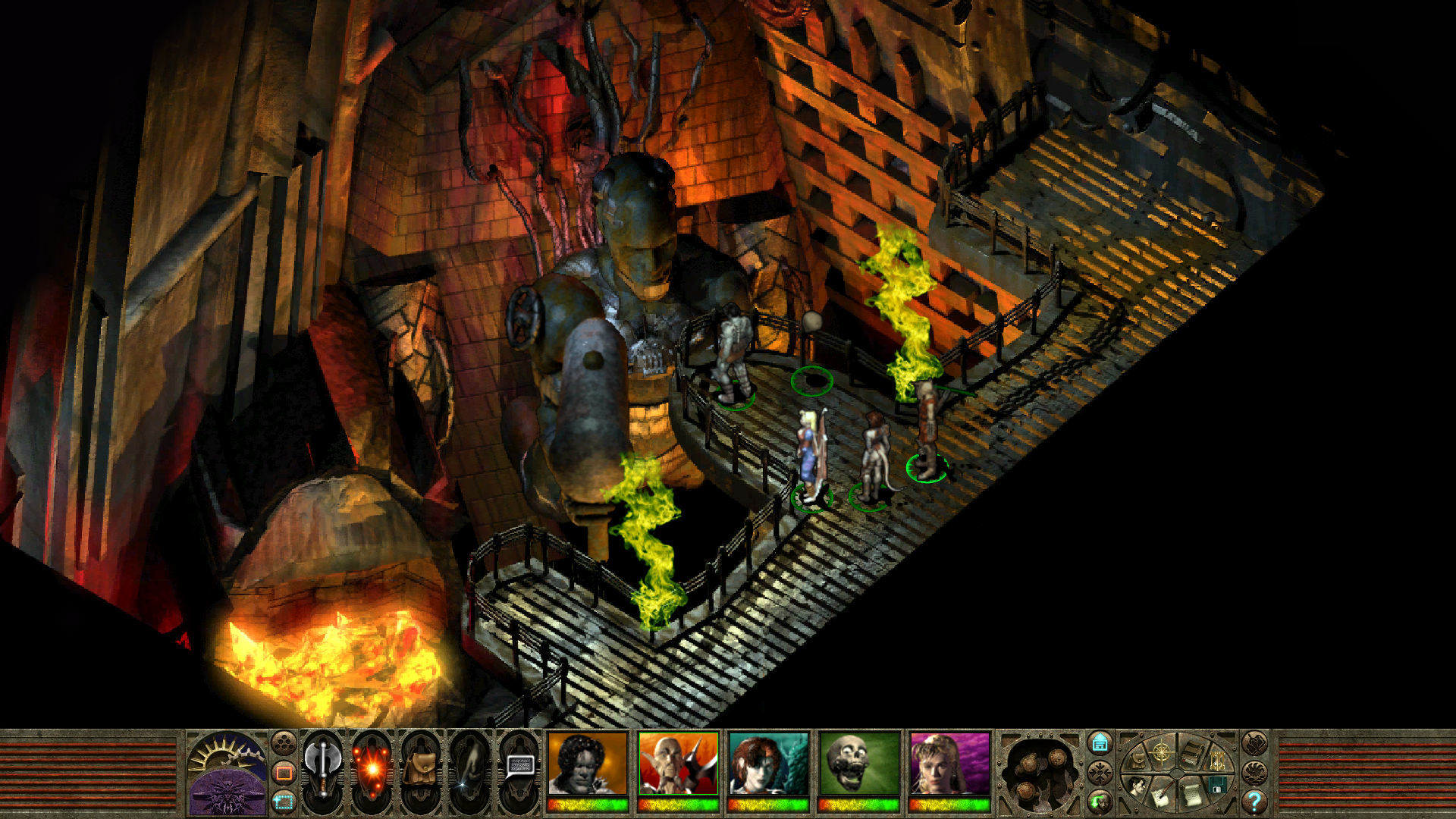 As we get ready to close out on a decade, we thought it would be fun to look at a game that is about to celebrate two decades of existence – Planescape: Torment. The roleplaying game from Black Isle Studios first released on December 12, 1999, and helped define the isometric RPG genre.
Planescape: Torment took the Infinity Engine – made popular by the original Baldur's Gate – and tweaked it to deliver a story-driven game set in the Dungeons and Dragons' universe of Planescape. During your journey as The Nameless One, you'll meet other characters and try to solve the mystery of your immortal past. Being immortal sounds cool, but there's a catch: each time you die you forget your past memories.
The game was met without much fanfare when it released, but many critics stated at the time that it was the best RPG to release that year. You can even find it on many "Top Games" lists thanks to its unique story and robust in-game worlds. Now, the game is considered a cult classic and if you are a fan of the genre, it is absolutely a must-play.
What helped set Planescape: Torment apart from other RPGs of the time
During its development, Black Isle Studios helped differentiate the title from other fantasy roleplaying games by removing many of the staples of RPGs of the time – there are no elves, goblins, or other typical "high fantasy" elements in this title. Instead, the game's designer referred to the title as an "avant-garde" fantasy. It also removed the whole "save the world" element found in many titles and instead focused on you, the player, and your efforts to figure out just who you are as The Nameless One.
Much of the love for this title came from that unique approach to the …read more
Source:: GOG – Good Old Games